Pattern Cutting and Sewing for Beginners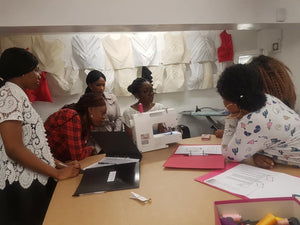 This step-by-step introductory sewing & pattern cutting course will introduce you to the basic sewing technique as well as pattern cutting for womenswear. It will help you become familiar with the functionality of sewing machine and will build your confidence in sewing skills. For the pattern cutting section of this course, you will be working from a standard size 12 template (block) and you will have the opportunity to investigate different styles and how to make a range of pattern pieces for the bodice, skirt and sleeve.The course will also cover a brief introduction to sizing and how you can modify your patterns for a better fit. At the end of this course, you will leave us with a complete well tailored dress/skirt made to industrial standard.
Details
Intensive Proffessional Sewing & Garment Construction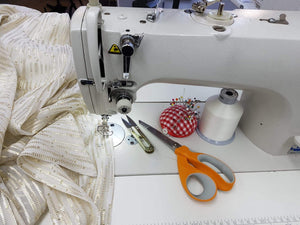 This comprehensive sewing course will give you a thorough understanding of sewing and garment construction methods, used in the industry today. Through a combination of discussions, practical group exercises and one-to-one consultations, you will explore different construction methods, working with different types of fabric and the laying and cutting of commercial multi-sized patterns.
You will make 13 complete garments, and through this you will learn a range of sewing techniques and application. You will also learn about different methods of inserting components such as invisible and lapped zips, different types of collars, cuffs and pockets, working with woven and stretch fabrics such as jersey, and finishing garments professionally.
Womenswear Intensive Pattern Cutting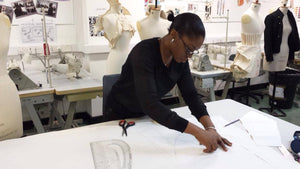 This course has been designed to give you an in-depth knowledge of womenswear pattern cutting which can lead you to a great career as a professional pattern cutter or setting up your own business within the fashion industry. You will be introduced to the industry standard size 12 block which will be a template to build on through out the course duration .
You will have the opportunity to learn step by step the core skills of style interpretation, pattern drafting and pattern reading. You will progress using this knowledge to alter different parts of the pattern pieces, practicing many variations of styles and silhouettes.
Customised Pattern Cutting and Fitting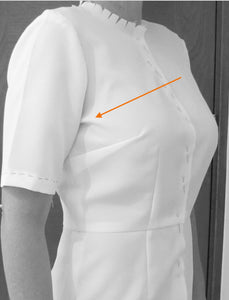 Are you tired of altering standard commercial block, and will like to draft your own Customised standard block based on your body measurements or that of your client?
If yes, this pattern course is for you.
1 Day Creative Pattern Cutting Workshop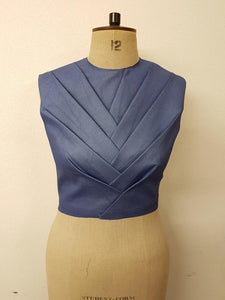 This one day intensive workshop is a taster course to explore and experiment with a unique method of Transformational Reconstruction by Shingo Sato . This method of pattern cutting gives a creative 3D design result in opposition to the more conventional 2D drafting.
For those with previous sewing and pattern cutting experience, It is an opportunity to advance your pattern cutting skills by learning how to develop 3D patterns for contemporary garments from 2D flat patterns.
Through a series of hands on demonstrations and practice, you will create and take home your own creative patterns and toiles.
This workshop is more Pattern Cutting than sewing.
3 Days Creative Pattern Cutting Workshop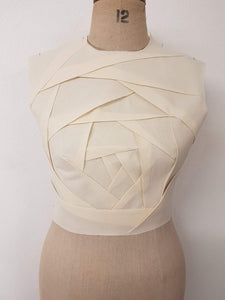 This course addresses recent shifts in the global fashion industry and the need for increased technical and creative skills in the pattern cutting sector. It responds to fashion industry's call for improved pattern cutting skills and recognises the breadth of careers students enter into.
During this 3 days creative Pattern Cutting Course , Students will explore and experiment the unique skill of Transformational Reconstruction by Shingo Sato. This is an unconventional pattern cutting method based on construction and deconstruction to transform a 2D pattern into a 3D couture form . It is an extremely useful method to widen knowledge of designs, shapes , fold , texture and proportions.
Advance Pattern Cutting
This advand level Course will help you build on your existing pattern cutting skills and develop further a deeper understanding of the methods and principles of drafting more advanced and creative patterns. You will learn how to read and translate information from design illustration, photographs, sketches and other images into professional pattern. During this course duration , you will also have the opportunity to create pattern for your own choice of advanced level design within the course scope under the instructions and guidance of the tutor. You will sew a prototype of your design and make required adjustments to the pattern.
Basic Sewing & Garment Construction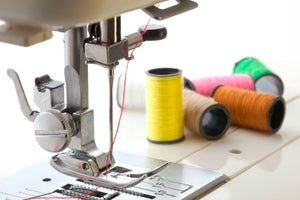 This is an introductory level to garment construction . Starting from getting to know all about sewing machine and its functionality to building a sewing sample portfolio. This is a no pattern cutting course but mainly sewing and construction techniques. Working with range of sewing patterns , you will experiment different sewing techniques while creating wearable garments with perfect finishing.
One to One Private Class
Does our class Schedule not suit you? Do you have specific projects you will like to work on?
Then why not book out one to one Class.
This is a private sewing and pattern cutting lesson tailored to your need, at your availability and learning pace. Available for all skill levels from absolute beginners through to advance level.
Book our private class and we can give you
our undivided attention to teach you .